The main purpose of aerobic exercise is to continuously increase your heart rate, that is, increase your heart rate, and exercise your heart. This is why aerobic exercise is also called cardiovascular exercise in the United States. In addition, aerobic exercise Exercise is also one of the important means to consume energy and excess body fat.
The term aerobic exercise was first invented by Dr. Kennith Cooper , an American exercise physiologist. When you exercise, you will need more oxygen, and your lungs will take in more oxygen, which is then transported by the heart and blood vessels to all parts of the body, especially the muscles that are in motion. Regular aerobic fitness can increase your body's ability to use oxygen. The better your physical health, the higher your aerobic exercise capacity, and you can exercise longer and more intensely. In other words, people who often do aerobic fitness have a healthier heart and better physical and mental quality.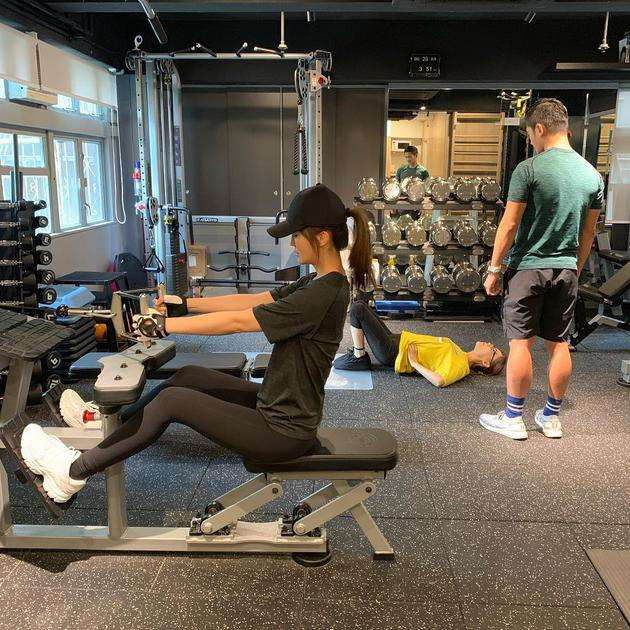 What should I pay attention to in aerobic fitness?
Before and after each aerobic training, there must be two stages of warm-up and relaxation: these two stages can make your fitness safer and more effective
1. Warm-up
Warming up generally refers to the use of low-intensity aerobic fitness to gradually improve your body. The body temperature slowly rises, the heart rate increases, and the breathing becomes faster. The blood circulation is also faster, so that oxygen and nutrients will be transported to the heart and muscles to prepare you for exercise. An important sign of the warm-up activity is that the body begins to sweat slightly. The warm-up time is 5-10 minutes.
Many people go directly to high-intensity aerobic training without warming up in order to save time. If this is the case, since the cardiovascular system and lungs have not yet entered the state, the body temperature is relatively low, and the muscle flexibility is not good, it is easy Cause damage. In addition, if you exercise after warming up, you will feel better, and the exercise time can be longer. In other words, if you exercise without warming up, you are more prone to fatigue.
2. relax
Relaxation has the same effect as warming up. During exercise, blood circulation is accelerated, and the amount of blood also increases, especially in the limbs. If you stop exercising immediately, blood will accumulate in the lower limbs and cause excess burden to the heart. In severe cases, the blood supply to the brain may be affected, and even dizziness and dizziness may occur. Therefore, after the purpose of exercise is achieved, there should be 5-10 minutes of relaxation, that is, gradually reduce the exercise intensity, and slowly return to a quiet state.
How many times do I need to work out a week for aerobic fitness?
Regarding the frequency of fitness, the American Society of Sports Medicine recommends that normal people should exercise 2-5 times a week. If you have no fitness habits before, you should start with a small amount, twice a week, and then slowly increase to three or four times. The mistake that beginners often make is that they are enthusiastic and want to achieve results as soon as possible. Insomnia, excessive body aches and other symptoms. So it will stop again. In fact, what we should realize is that fitness is a long-term habit. If you want to have a healthy body, you should stick to fitness throughout your life. Optimal body shape and health can take months or even years of persistence. Step by step is the best solution.