Wholesale Fitness Equipment
Buy Gym Equipment In Bulk for Gyms&Home
Suodun Fitness(Suodun Sports Equipment Co.,Ltd.) is a professional gym equipment manufacturer in china.We wholesale top-of-the-line fitness equipment for trainers, gyms, and businesses.
Save Up To 50% Off On Discount Gym Equipment
We can cater to all crowds regardless of volume or fitness level! Providing all of commercial gym equipment for sale for gyms, corporate health clubs, schools, hotels, home and more, including treadmills, elliptical machine, spin bikes, rowers, strength machine and more.we are happy to partner with businesses and retailers to make your business better. Our company offers affordable wholesale fitness equipment prices up to 50% off.
Suodun means achievement and strength. In Chinese, Suo (索) means the chasing achievement, and dun (盾) means strength ,This is also our original intention of producing fitness equipment.With this help, customer can gain health and happiness from workout.
The letters of SUODUN adopt a sloping design to highlight the beauty of sports and present the concept of fitness changing life. The overall black and bold logo reflects our company has the ability of professional, healthy, practical and progressive.
DISCOVER OUR BRANDS
Our Most Popular Fitness Equipment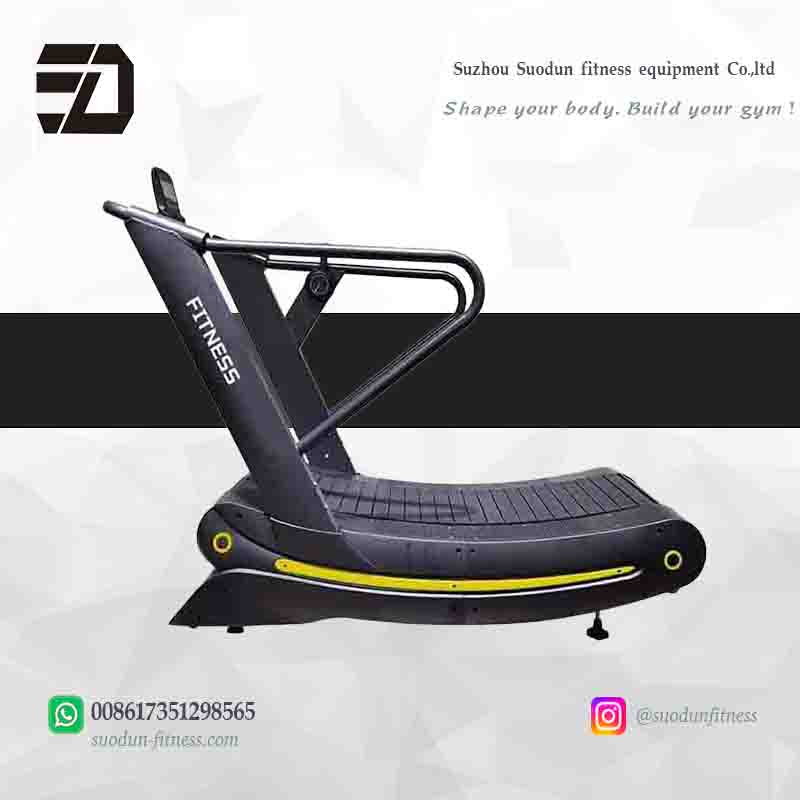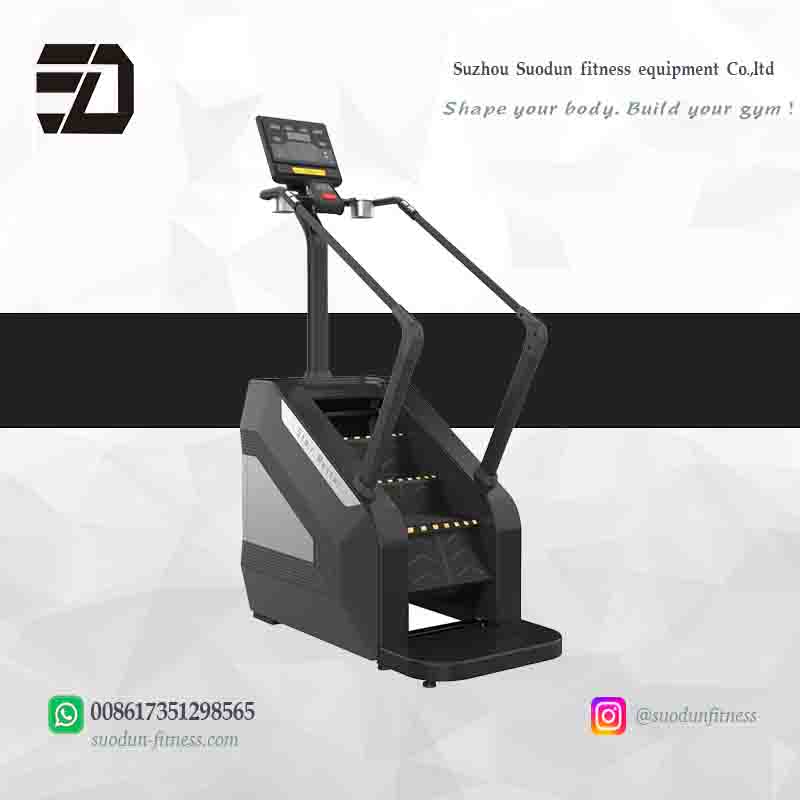 Curved Treadmill
Curved Treadmill is a new type of treadmill, now become the solution for rehabilitation, improving physical performance, HIIT, group training and weight loss. It is designed to improve green Initiative for environment protecting.
Stairmaster
Stairmaster, also known as a stair climber or step machine, is a fitness device designed to simulate the activity of climbing stairs. It provides a low-impact cardiovascular workout and engages various muscle groups, including the legs, glutes, and core.
Full Commercial Gym Equipment For Sale
Complete Gym Setup - Suodun Fitness
Whether you are looking for purchasing full cardio machines , or upgrading all of your commercial training equipment and gym equipments, we are here to help you. We are exclusive equipment buying partner for many of the leading health club in china.
Hot Sale
Suodun Fitness focus on the research , development and production of fitness equipment. Based on the principle of integrity first, by serving customers all over the world, we have accumulated rich experience in service supply, and strive to make Suodun a better fitness company. To be a more competitive manufacturer, we are not a second-hand equipment dealer,not a refurbished of second-hand products, we are the creators of brand new and authentic products, where you can buy all kinds of fitness products from Suodun Fitness.
Where To Buy Gym Equipment?
Jiangsu Suodun sports equipment Co.,Ltd is a professional fitness equipment factory in china. We manufacture and sell gym equipment by ourself because we have professional production technology and sales team. Since Suodun not work as a middleman for resale, that ensures our prices are not mixed with extra commission. Much Reasonable and competitive.
Suodun Fitness has a stock fitness warehouse for hundreds of commercial elliptical machine, treadmills, stair masters and strength machines in factory . but not all of our stocks are listed on our website, it changes daily so please get in touch to find out What exactly do we have in stock. If you have special request on order, please let us know and we can hurry up manufacturing to support custom equipment.
Our team have in-depth gym equipment wholesale market knowledge and are always ready to provide the best advice. If you kindly inform us how much space is available in your facility, and the roughly budget, our team can provide a variety of options based on your requirements.
How To Buy Gym Equipment Wholesale?
Suodun Fitness analyzed the fitness equipment in terms of application scenarios, prices, functions, and applicability for user, and explained the functions and characteristics of various aerobic equipment in all aspects. Whether you are a beginner, a dealer, or a gym owner, The following articles will help you in your future purchase.
Why Choose Us?
Suodun Fitness is a professional gym equipment manufacturer. We have over 7 years of valuable experience in producing gym equipments field, Price is attractive. Our staff has decades of experience in the fitness industry helping our company stand apart from the competition. Our factory Products cover diversified types of products. Wholesale Price For Treadmill,Elliptical Machine,Spin Bike,Rowing Machine, etc.
Quality Certification & Trustworthy, Professional Gym Equipment Manufacturer in China. Customized Top Commercial & home Gym Equipment With Best Price and Awesome customer service.we can manufacture fitness equipment in the custom colors you want, even adding your logo.We only sell directly to you.
We love finding customers outstanding deals on commercial and home exercise fitness equipment for sale.
R&D Team
First-class team of product development and rich manufacturing experience
Product Varieties
Providing the most complete varieties of fitness equipments
Customer Support
Our support doesn't stop after your equipment is ordered
Cooperation
Long-term and deep cooperation with many gyms, corporate health clubs, schools, hotels
Competitive Price
Excellent overall application performance and competitive price
Custom Design
Supports custom design.The experience is specific to you
Why Customers Love Suodun Fitness?
Since 2015, Suodun Fitness has carried out fitness equipment wholesale business all over the world, and its products have been sold to more than 30 country. So far, it has created many successful customer cases and solved the exact needs of customers:gym configurations of various sizes, home gym, hotel gym, etc.
How could Suodun Become famous in Fitness industry step by step?
A Our high-quality gym equipment earns our company a good reputation as best cardio equipment supplier in China
Good quality, Good business. Now in many country ,the gym owner Always talk about the benefits of Suodun Fitness equipment,especially its Stylish appearance, simple operation process.
B Keep update machine design to be abreast of with Times.
Fashionable design always attract customer more, based on this, Suodun Fitness make market search every 15days, to ensure our design on first level.
C Leading business model
We not only provide high-quality fitness equipment, but also are committed to helping customers design gyms, professional industry knowledge to help customers improve profits.