Manual Curved Treadmill For Sale 2022 Green Fitness Without Electric
Why would you consider adding an unpowered treadmill to your gym?
There are many reasons why a gym should consider adding a curved treadmill to its area for cardiovascular improvement. Some benefits include:
Curved treadmills have brought a real revolution to the fitness world. Training with such equipment means experiencing a unique experience close to nature. Constructed without a motor and leash, this adjustment tool is one of the best in the world, improving a range of skills in multiple areas. This is also the star product of Suodun,it can even be said that people inquire about this best curved treadmill SD-8008A every day.
Suodun is a professional treadmill manufacture&supplier. We have over 8 years of valuable experience in producing treadmill field. Achieve your fitness goals with the durable and efficient curved treadmill. These best curved treadmill are offered at wholesale prices. Most Popular.Logistics Service. Wholesale treadmill in bulk from china suppliers with cheap price.We have three types of curved treadmills: Gym Curved Treadmill, Wooden Curved Treadmill, Small non-motorized Treadmill.
Gym Curved Treadmill

Wooden Manual Treadmill

Small non-motorized Treadmill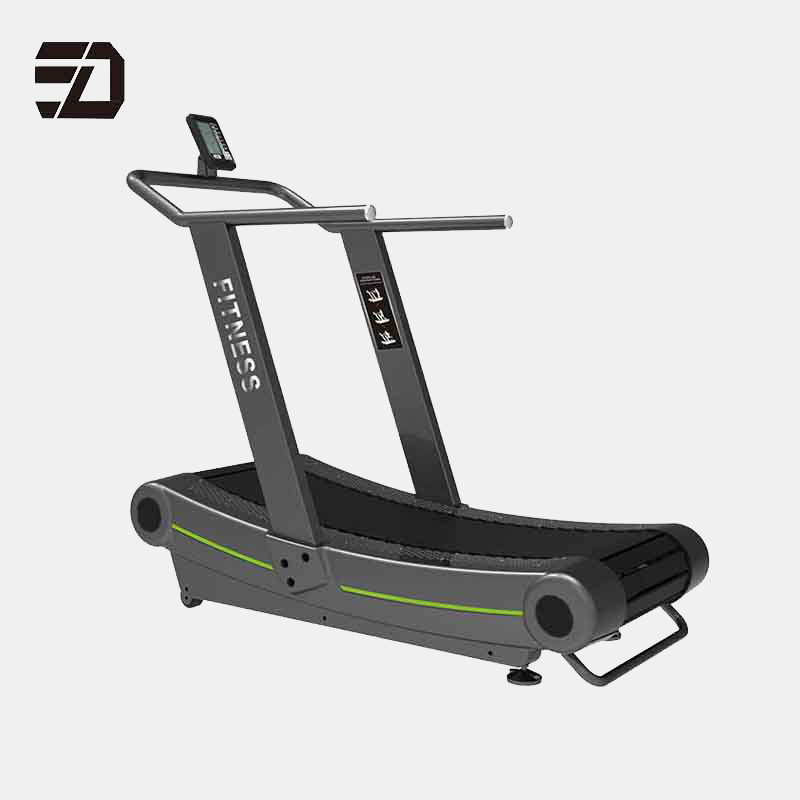 Treadmill Price
:  $1020
introduce

The first multifunctional comprehensive functional training treadmill that simultaneously trains strength, speed, endurance and agility.

The resulting training method, first developed by technogym, Suodun improves upon this technique, allowing the user to improve his abilities.

Those who train on the SD-8008A can improve their abilities and receive motivating and effective training like professional athletes.

Specifications

SPEED: 0-20Km/h

Motion Mode: 1-8 gear, 3 motion modes

Driving Mode: gravity action

SIZE: 2000*900*1530mm

Maximum Load: 180KG

Gross Weight: 188KG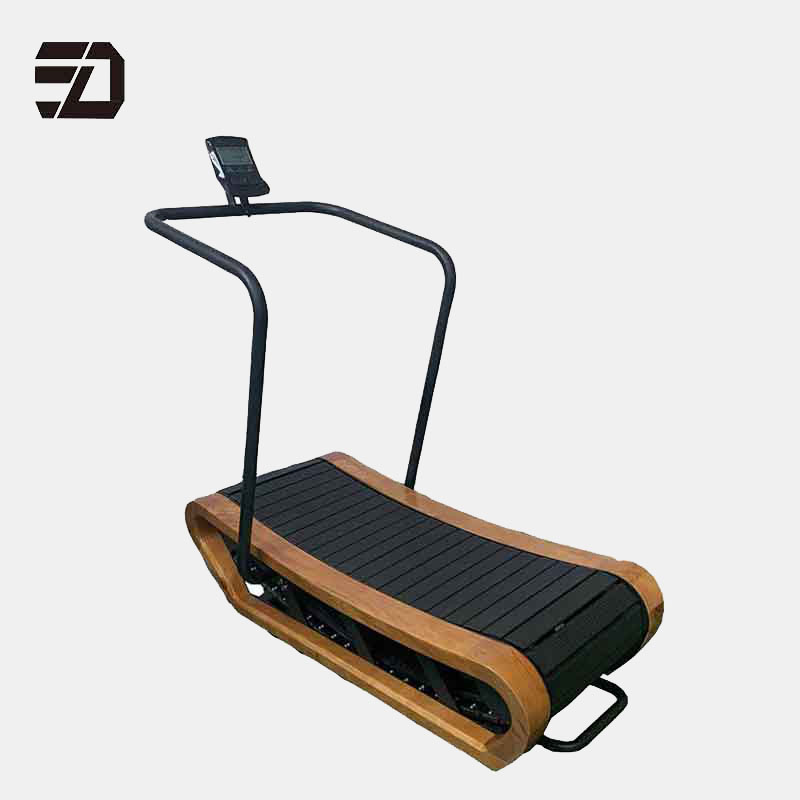 Treadmill Price
:  $800
introduce

Unique design concept color matching and steam lined appearance give the unit an elegant look,powerful yet modest character and nobility.

European high-technology is adopted;self-lubrication system,digital transmission system,anti-skidding deviation running belt ensure stability and safety during exercise.

High standard Natural wood material to make studio and home more elegance and fancy.

Specifications

Wood on Both Sides: Wood

Running Size: 140*480mm

Driving Mode: gravity action

SIZE: 1430*830*1600mm

Maximum Load: 120KG

Gross Weight: 116KG
Treadmill Price
:  $600
introduce

Help you burn more calories, tone more muscle, and build greater endurance, and to improve your cardiovascular fitness, boost your health, and burn fat.

Use gravity to start, accelerate and decelerate and control the speed freely. Control speed with your pace.

Fine work,only give you the best experience.

Affordable curved treadmill with small size to get your steps in at home.

Specifications

Driving Mode: gravity action

Size: 1250*700*1250MM

Running Belt: 400mm nylon belt

Maximum Load: 180KG

Gross Weight: 45KG
FEATURES
HOW IT WORKS?
The self-generation control system on the curved treadmill converts the mechanical energy generated when the treadmill is running into electrical energy, realizes functions such as panel display, parameter setting, exercise mode selection, speed limit control, emergency stop, etc., and displays time, distance, and exercise speed in real time , Speed limit, heart rate, calories and other parameters, automatically charge the battery during exercise to achieve electrical energy storage.
The step machine displays real-time parameters such as time, distance, heart rate, calories, real-time speed, speed limit, etc., and can display the progress of the target in real time; pull-wire emergency stop switch, can be triggered by pressing and pulling.
Features
This unpowered treadmill uses an arc-shaped treadmill to give you the feeling of climbing up on a concave ground, and you don't consciously lift your legs when you run. In the past, you used the traditional treadmill to touch the ground with the back heel, but now you can use the unpowered treadmill. It can help you correct your running posture and slowed the impact on my knees. The most important thing is that if you often want to give up using traditional treadmills because you can't keep up with the speed. Now you can rely on your own strength. You have the final say on the speed of running. It feels so cool.
The Curve treadmill is the solution for rehabilitation, high speed, HIIT, group training and weight loss. Improving running form and posture, learning to walk/run after trauma and increasing posterior muscle activation.
The most popular treadmill
Sought after by professional sports teams and athletes around the world, the Curve Treadmill delivers an unparalleled workout unlike any other treadmill.
RESPONSIVE TRAINING
Suodun's Curve, goal-based, Responsive Training programs set your workout targets based on your current efforts. Using a unique Fatigue Index, each program adapts as you do, making every single workout the perfect challenge.
Benefits of Curved Treadmill
After-sale Service and Warranty
Regarding the product warranty, some similar products rely on cutting corners to save costs, resulting in a greatly reduced service life. The final result has become what we call cheap t buy but expensive to use. They promise a one-year warranty, and product quality Even if it can barely survive the warranty period, have you ever thought about the after-sales cost beyond the warranty? You need to bear the round-trip freight, the cost of replace parts, and the cost can reach several hundred dollars. This is also a lot of money. Let's take a look at the length of our product warranty. The whole machine is guaranteed for 3 years. If there is any problem during the warranty period, we will be free of charge. Provide relevant after-sales service, some friends will say, how can we believe that you brag about your products without evidence? That's because our product has stood the test of time. Since the product came out in 2016, there has been no non-human failure problem. The exclusive patented one-piece derailment prevention technology has greatly reduced the failure of our product. rate, we are so confident in our unpowered treadmill that we dare to commit.