Best Folding Compact Treadmill To Buy For Small Space
Best folding compact treadmills for small spaces that meet the needs of small-sized families. The space occupied is only 0.5 square meters.
Like our commonly home used compact treadmill, the width is generally less than 70cm and the length is less than 170cm. This type of treadmill meets the needs of small-sized families.
If you are worried that the length of 1.7M will take up space, suodun treadmill provides a folding function, which can be folded up and placed in the corner when you complete the training plan. The space occupied is only 0.5 square meters; there is also a Mini treadmill that can be folded flat and can be placed under the bed, so that it does not take up space.

Advantages of the compact treadmill
1.First of all, it covers a relatively small area and can be placed in a general home environment.
2.In addition, most of the small compact treadmills can be folded, which is convenient for storage, which is also an important factor suitable for home use.
3.The unit price of small compact treadmills is generally relatively low, which is very suitable for the elderly, children and beginners.
Best Smart Folding Treadmill
If you are interested in this kind of products, you may wish to take a look at our SD-A6, which is specially designed for the family.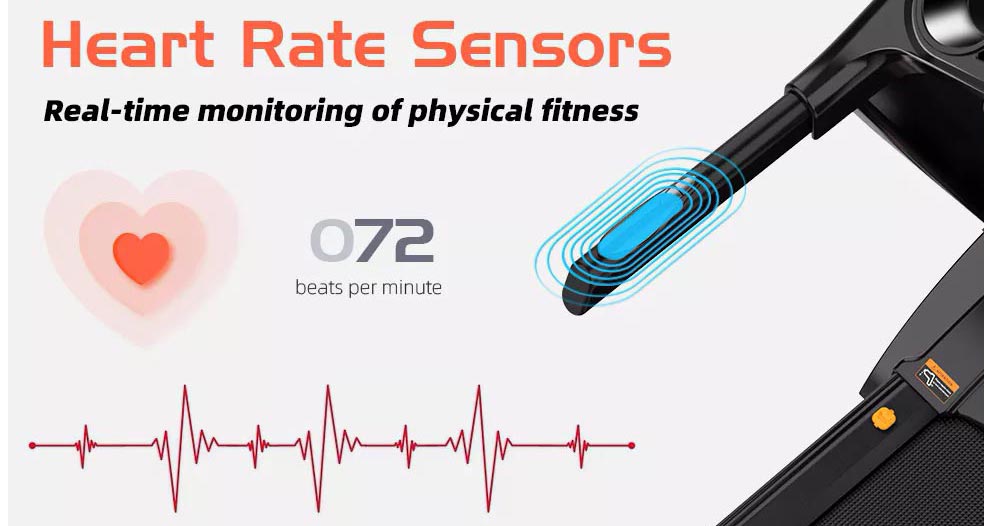 DC motor, less noise, so you won't disturb your family when you are exercising at home.
5-Layer buffer and shock absorption function, to ensure the stability of the running belt, while ensuring the safety of running,it will make you run more comfortable and rhythmic. *DC motor, less noise, so you won't disturb your family when you are exercising at home.
Sound absorbing belt treadmill noise mainly comes from the friction between your feet and the running belt during running, and the noise generated by the working of the running belt. We use a special running belt, which greatly reduces the noise.
15 degree motorized incline, adjustable incline ensures your training plan from beginner to intermediate, the intensity of fitness can be achieved by adjusting the incline, a treadmill can meet most of your fitness plans.
Foldable design, make compact storage. Convenient storage, needless to say, this is the core requirement for home use.
Heart rate sensor, real-time monitoring of physical fitness. There is a heart rate monitoring device on the armrest, you can check your heart rate at any time.
Safety lock, there is a clip right in front of the treadmill, you can keep it on your clothes while running, if you fall down accidentally, the clip will loose, then the treadmill will stop working to avoid secondary injury.
Equipped with rollers, you can move treadmill easily.
Bottle Holder, the cup holder is a personalized design for long-term fitness.