Unpowered treadmills use slope adjustment and human gravity to complete running training. There is no need to use motor power when running, which is more environmentally friendly and energy-saving, advocates green sports, and conforms to the concept of green sports. At the same time, no power motor is needed, which gives the treadmill a longer service life.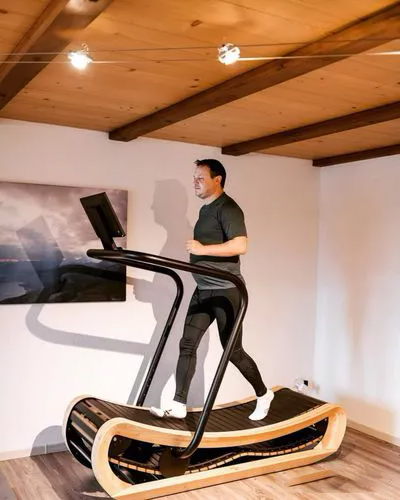 Advantage:
1. Self-discipline & no interference: Runners don't need to touch any buttons and no interference. They only need to change the body's center of gravity forward or backward to control the running speed and state. It belongs to self-discipline running, autonomous exercise.
2. Comfort & improvement of sports posture: The curved treadmill effectively improves the comfort of the ankle joint and reduces the impact of the joints. Help improve the effect of sports, long-term training can effectively correct the running posture.
3. Shock absorption & longevity: Adopt crawler-type running belt, which is made of composite new materials as a whole, with light weight, large bearing capacity and high shock absorption.
4. Safety: Eliminating the need for running boards, reducing the damage to knees caused by running
5. Saving Money: Through the autonomous movement of the human body, no electricity is needed, low-carbon and environmentally friendly, saving thousands of yuan in electricity bills every year.