Treadmills are generally divided into commercial treadmills and household treadmills. Commercial treadmills can meet the long-term use of a large number of people and are suitable for commercial gyms, fitness clubs and studios, hotel clubs, enterprises and institutions, medical rehabilitation centers, sports and educational institutions, and commercial real estate. and other places. Household treadmills can meet the long-term use of individuals and family members, and are suitable for long-term use by several people such as families and small companies.
If you want to fully understand the brand information and market situation of commercial treadmills, you should consult industry leaders and practitioners on professional platforms. At the same time, you should also go to the official website of the brand or agent for consultation, or go to the dealer's offline store and product model room to experience it. Only in this way can we truly understand the brand and market information.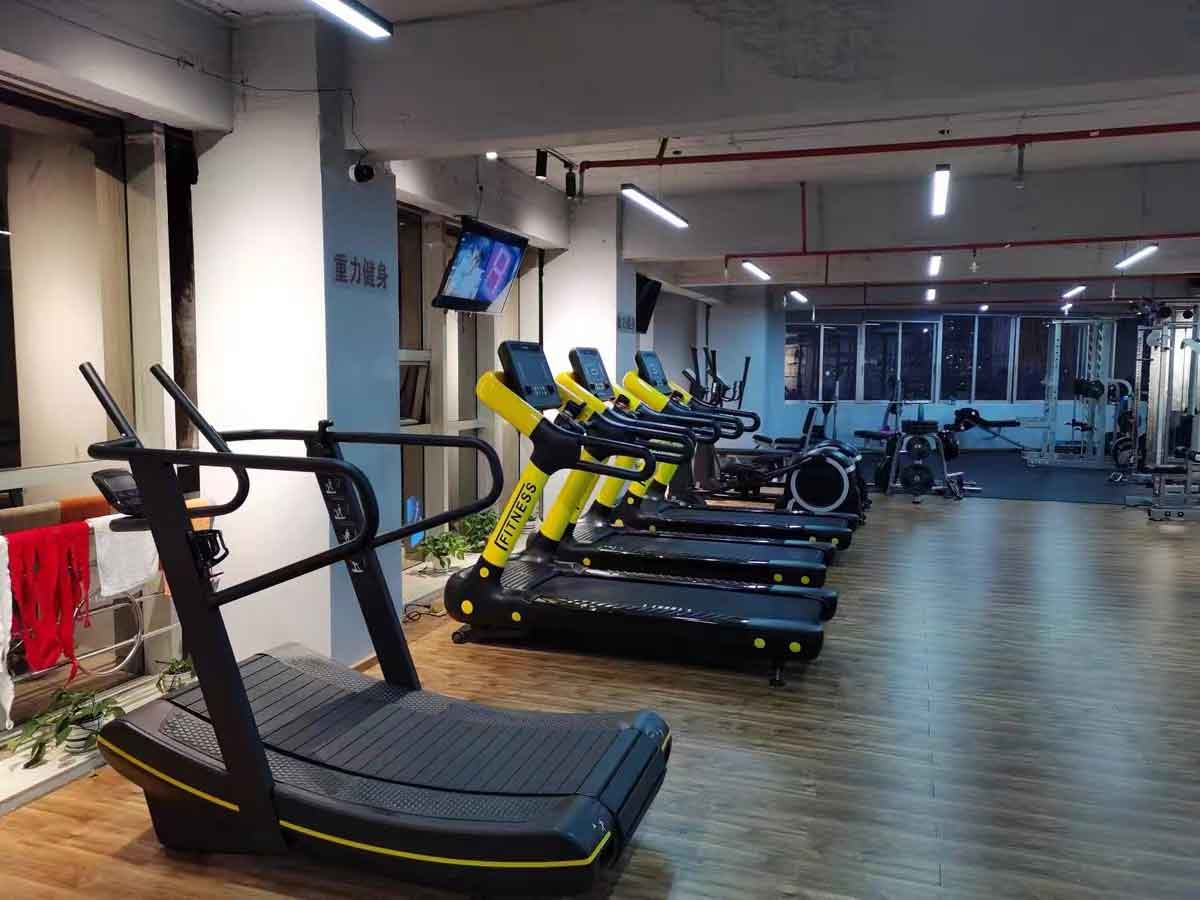 At present, there are too many fitness equipment brands in the market, especially treadmill brands. Commercial, household, international brands, domestic brands, Internet brands, and even copycat brands, refurbished machines, etc. are all available. Therefore, when purchasing, you must do sufficient market research and brand analysis.
Buy a commercial treadmill, and finally choose the brand. But many brands have both commercial and household use. How to choose the right product? Now many unscrupulous merchants will pretend to be commercial products with household products; some will change the model to shoddy; some falsely standard parameters, exaggerating the function. The unknown deceptive methods in the procurement process of these devices also increase the difficulty for buyers.
First of all, to provide you with a practical dry goods, the parameter conditions that commercial treadmills must meet at the same time:
1. Motor continuous power (CHP) is greater than 2HP
The continuous power of commercial treadmills is at least 2HP, and generally can reach 3 or 4HP. Some manufacturers will mark the peak power (PEAK) of the motor on the motor label. Usually, the peak power of the motor is twice the continuous power. Many businesses use the peak power with better data to fool around.
The continuous power of the motor indicates the amount of power that the motor can output stably when the treadmill works continuously. That is to say, the greater the continuous horsepower of the treadmill, the longer the treadmill continues to work, and the greater the weight that can be driven.
2. The maximum speed is at least 20km/h
3. The gradient range is 0-15%, some treadmills can reach 25% gradient, and some treadmills have negative gradients.
4. The area of ​​the running area (length and width of the treadmill) is at least 150*50cm.
5. The treadmill should bear at least 150kg.
6. The price is more than $1000, and the price of first-line international brands is generally more than $10000.
A treadmill that satisfies the above several parameters at the same time can be called a commercial treadmill. Because of the size, the function has reached the standard. Next, I will list some good brands and featured products among these commercial treadmills.
1. Three major international commercial treadmill brands
1. Lifefitness
America's top commercial brand with the strongest functionality and a long history. Treadmills mainly include Integrity series and Elevation series.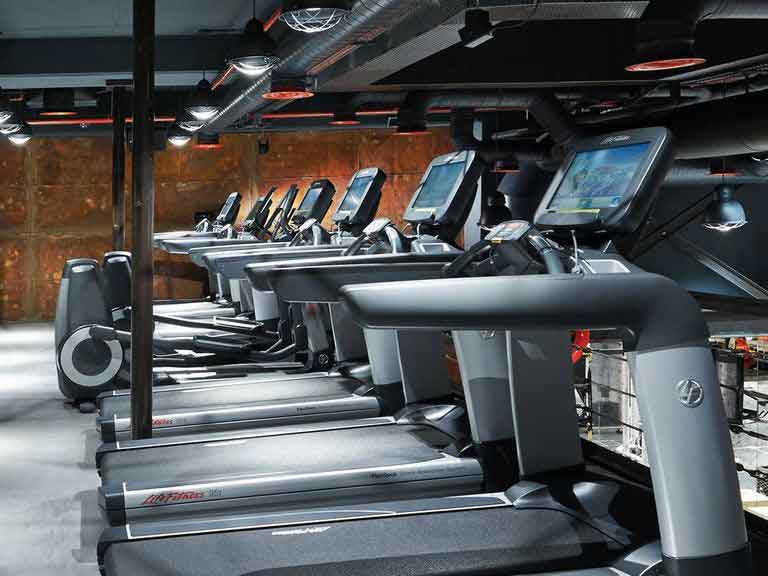 2. Technogym
Italian high-end commercial brand with beautiful appearance and strong entertainment. The treadmill is compact in shape, stylish and beautiful in appearance, and is responsible for the appearance of commercial treadmills.
3. PRECOR
American high-end commercial brand, the originator of elliptical machines, including Experience series treadmills.
2. International brands
1.WOODWAY
American brand, a world-renowned manufacturer of professional sports training treadmills. Widely used by many Olympic training centers as well as NBA and NFL teams.
2.Freemotion
American brand, commercial brand under the world's first household brand ICON , a full range of comprehensive functional fitness equipment.
3. StarTrac
American brand, high-end commercial equipment, the first to introduce cardio training equipment.
4.TRUE
American brand, high-end commercial equipment, with a number of patented treadmill technologies.
5.MATRIX
American mid-to-high-end commercial brand is a brand of Taiwan's Qiaoshan JOHNSON company.
6. Pulse
A famous British commercial brand, it is the designated supplier of fitness equipment for Manchester United, Manchester City and Chelsea.
7. Intention
Taiwanese brand, mid-to-high-end commercial brand, currently only aerobic equipment, all manufactured by Taiwan Qinghe factory, is the first Chinese factory to help Life Fitness as an OEM.
8.Spirit
American boutique commercial brand, a brand of Taiwan's Dyaco company.
9. MONAMI
A brand-new French commercial brand with stylish design, bright colors and high appearance.
10. BH Biage
Spanish brand. Mainly household brands, there are also a small number of commercial brands, covering products of multiple grades and price points. BH's spinning bikes are more famous.
11. DO!T
Aolilai's own brand is also a new brand. The aerobic series products are all produced in Taiwan.
12. SevenFiter
An international commercial equipment brand and a new brand. It has 2 international manufacturing plants in the world, and has a full range of commercial fitness equipment. The official positioning is "international quality, ingenious manufacturing". There are more than 300 experience stores in the country that use SevenFiter equipment. It seems that the product quality and cost performance should be very high.
3. Domestic brands
1. Impulse
A major domestic brand, headquartered in Qingdao, Shandong, is one of the earliest domestic brands engaged in the production of fitness equipment. Mainly commercial equipment, there are also household products, the product line is complete, high quality. It also owns Impulse Fitness Club and has many stores across the country.
2. Eikita
It is one of the earliest domestic brands engaged in the design and production of fitness equipment. Mainly commercial equipment, there are also household products, the product line is complete, high quality. Its products mainly include Power series products.
3. Shu Hua
A well-known domestic enterprise headquartered in Fujian. The products are rich, in addition to indoor fitness equipment, there are massage, outdoor equipment and so on. It started as a household appliance, and it is regarded as a high-end household brand in China. The development of commercial fitness equipment has only begun in recent years, and the quality remains to be seen, but the brand Shuhua has a good reputation.
4. Maibah
Domestic regular commercial brand, headquartered in Shandong. Although its products occupy a certain share in the domestic commercial market, it is also well-known. However, its product quality has been criticized in the industry, which is also an important reason restricting its development.
Domestic regular commercial brand, headquartered in Xuzhou. Mainly commercial treadmills, there are also a small number of household treadmills, covering products of multiple grades and price points.