Our american customer Mr.John wholesales fitness equipment from our company.today,we shiped 10 sets curved treadmill and 20sets spin bike to american. It is not easy, the remperature reduce to -10 degree with heavy snow. We have to wait to 2PM when the snow stop.
Since it is 20GP container, we spent 30minutes finish the load, and took all the pic to Mr.John, after he confirmed, we lock the conatiner, and start the delivery.
Now, curved treadmill is getting more and more popular, becuase it can run without electric, convenience is its advantage. Equipped with armrest, runner can work out with virous posture,the Led screen can help runner check the heart rate , Calories and step amount, from this data, runner can adjust their exercise plan.
Also, curved treamill has 3 level and 8 differnt speed, can suit from childern to elders.and it will not occupy your space, 1CBM is enough. You can put it in your house, when you have the mind, just run on it.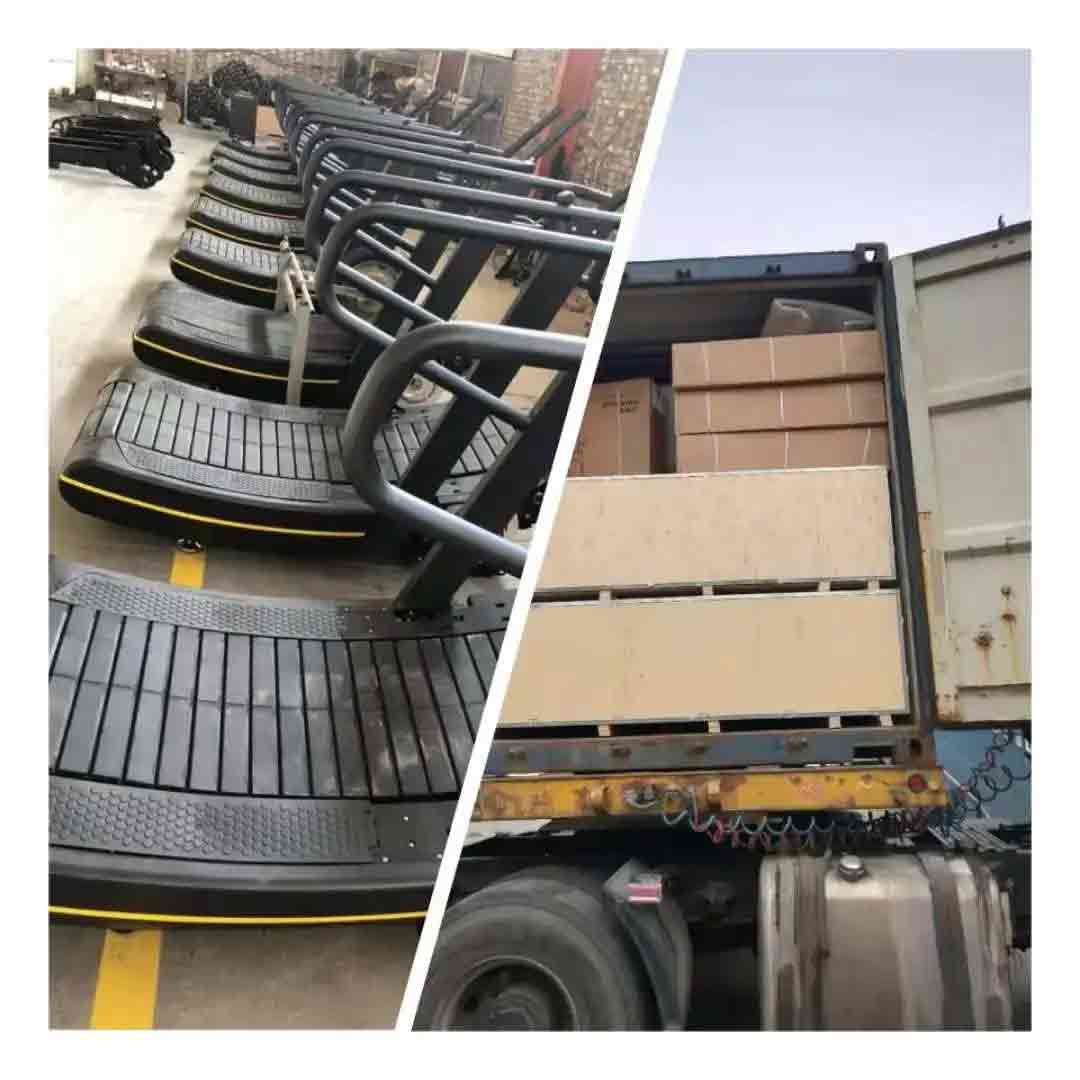 As the report showed, if you run on curved treadmill for 20 minutes, it will consume extra 20% calories than run on motor treadmill, due to its bevel, when you run on it, will make you feel strong.
Anyway, due to suitation of Covid-19, hope everyone can make the habit of work out, and let us go through the tough time together.
For more details, feel free to check on our website: http://suodun-fitness.com