Elevate Your Fitness Journey with Our Premium Gym-Level Treadmill
Introducing our top-of-the-line gym-level treadmill, meticulously designed to bring your fitness routine to new heights. Whether you're a seasoned athlete or just beginning your fitness journey, this state-of-the-art treadmill offers an unparalleled workout experience that will challenge and inspire you.
Key Features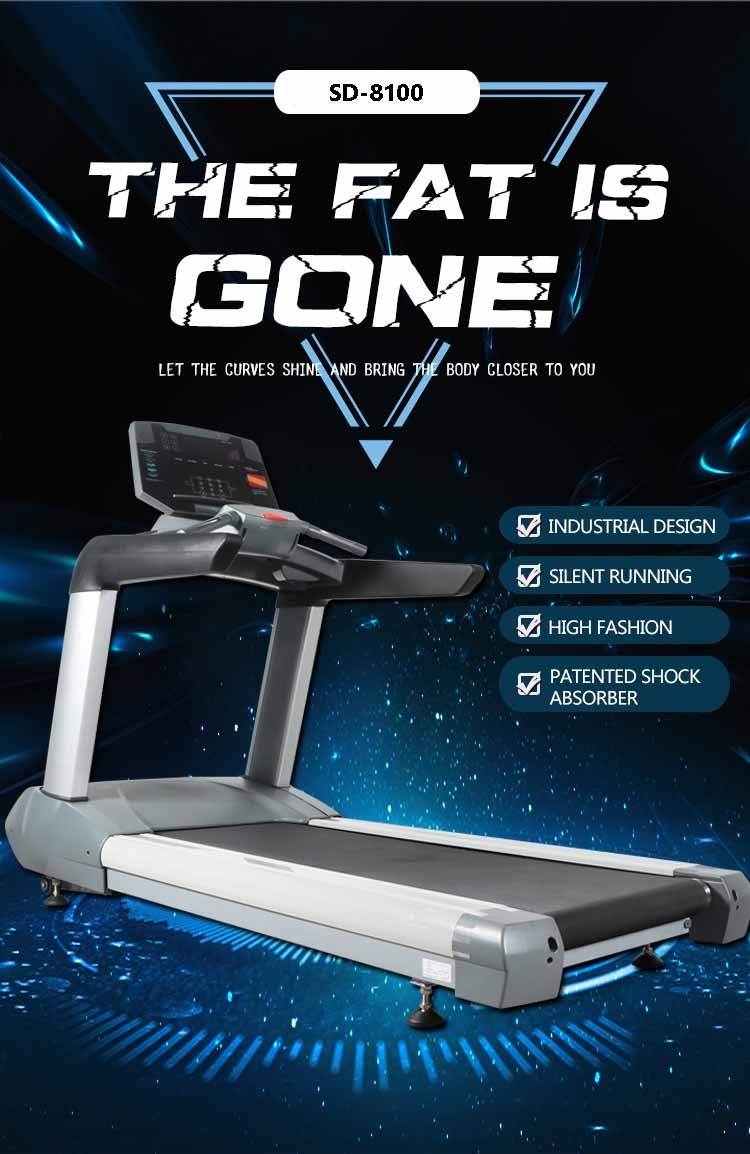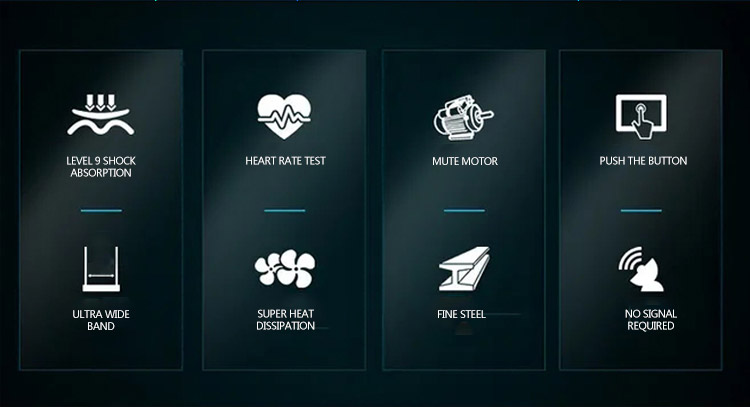 Powerful Performance
Engineered with a robust and quiet motor, this treadmill delivers consistent power, ensuring smooth and efficient performance throughout your workout sessions. Experience a natural, responsive feel as you walk, jog, or sprint your way to your fitness goals.
Advanced Shock Absorption
Our gym-level treadmill is equipped with cutting-edge cushioning technology that minimizes impact on your joints. Say goodbye to discomfort and hello to a more comfortable workout experience that reduces the risk of injuries, allowing you to train longer and harder.
Intelligent Interactive Display
The intuitive LCD touchscreen display provides real-time feedback on your speed, distance, time, calories burned, and heart rate. Choose from a variety of pre-programmed workouts designed by fitness professionals or customize your own routine to match your fitness level and goals.
Immersive Entertainment
Make your workouts more enjoyable with integrated entertainment options. Connect your devices via Bluetooth and enjoy your favorite music, podcasts, or audiobooks while you exercise. The adjustable tablet holder ensures that you can stay engaged and entertained throughout your session.
Incline and Speed Variety
Push your limits with adjustable incline settings that simulate uphill climbs, helping you engage different muscle groups and intensify your workouts. The wide range of speed options allows you to control the intensity and pace, making it suitable for users of all fitness levels.
Spacious Running Surface
The treadmill features an extra-wide and long running surface that accommodates different stride lengths and movement patterns. Feel unrestricted as you move, ensuring a comfortable and safe exercise experience.
Compact and Space-Saving Design
Despite its robust features, this treadmill is designed with space efficiency in mind. Its foldable design and transport wheels make it easy to store when not in use, perfect for home gyms or fitness spaces with limited room.
Why Choose Our Gym-Level Treadmill
When you invest in our gym-level treadmill, you're not just purchasing a piece of equipment; you're investing in your health, well-being, and fitness journey. Designed to withstand intense workouts, this treadmill is the embodiment of durability, innovation, and performance. Whether you're looking to improve your cardiovascular health, shed pounds, or enhance your athletic performance, our treadmill is your ultimate companion on this transformative path.
Join the ranks of countless individuals who have experienced the difference our gym-level treadmill can make. Elevate your workouts, conquer your goals, and redefine your fitness journey with the unparalleled quality and features of our premium treadmill.